GAMBERO ROSSO – GUIDE TO THE BEST RESTAURANTS OF ITALY 2016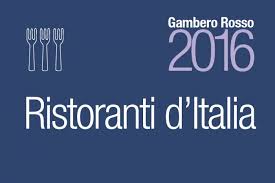 GUIDE 2016- 80 POINTS AND 2 FORKS
"Housed in an idyllic setting, the estate of the Rooster is a temple of beauty and goodness, just few  minutes from downtown, a beautiful farm surrounded by meadows, olive and fruit trees where the art of hospitality is at home: the ideal place for a refined vacation getaway.
antique furniture, Flemish paintings, flowering verandas and the possibility, in summer, to enjoy the fresh air of the hills in the picturesque dining terrace (bonus).
The cuisine is suited to all this and it is also refined and classy, without sacrificing freshness and authenticity of raw materials, which in many cases are self-produced in the farm. correct dishes and flavors centered in our tastings plates: the poached egg and black truffle with crispy bacon, potatoes and cream cheese; the cod with panzanella; the egg noodles with goose bacon, roasted cherry tomatoes and salted ricotta cheese; the sliced duck with caramelized red onions ; the veal slowly cooked wuth Sichuan pepper; the escalope of foie gras with raspberry sauce. Deserving of bonus the many tasting proposals. Excellent, finally, the homemade desserts or ice cream.
The cellar is well built, and reserves the right importance to the territory.