GAMBERO ROSSO – GUIDE TO THE BEST RESTAURANTS OF ITALY 2015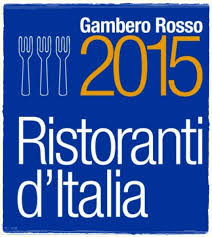 Our restaurant is an award winner in the "Ristoranti d'Italia 2015 " Guide of the "Gambero Rosso" with 80 points.
Spending a few hours in this place, or rather, a weekend, you not only will enjoy a relaxing break in fascinating and quiet rooms but also will have a dining experience among the best in the province. Many proposals tasting, for every budget and every need (bonus), but the menu, seasonal, always gives interesting insights thanks to the creativity of the chef. Acceptable value-added, the raw materials of the best choicest, the vegetables form the own garden, the extra virgin olive oil of "the house", bread fesh pasta desserts and ice cream made in-house. In spring time: foie gras with raspberries, quail eggs with truffle scorzone and crispy bacon, noodles with bacon of goose confit tomatoes and shavings of pecorino cheese, noodles with wild asparagus, pork shank with beer, loin of crispy pork. In the end, hazelnut mousse with heart of gingerbread and crème liquorice brulèe with vanilla ice cream. Curated and comprehensive wine list, with Umbrian companies and interesting national references. Professional and attentive service, well orchestrated by Marco Di Modugno. Elegant surroundings and atmosphere (bonus). Do not forget to reserve a table.